Well Dear bloggers Christmas day has finally been upon us! What a wonderful Joyous season It is! the last 3 days have been CRAZY!
Tuesday I went to the Casablanca and painted!
Wednesday as a present to myself I went to Big lots and bought the Couch! ON SALE! $200 I love the way it doesn't stick out like its overly obvious its form 2009 and not 1956, In fact it blends in nicely! (I almost didn't want to show you this picture, because I'm going to do a big reveal once the room is finally done, But I think you should see!)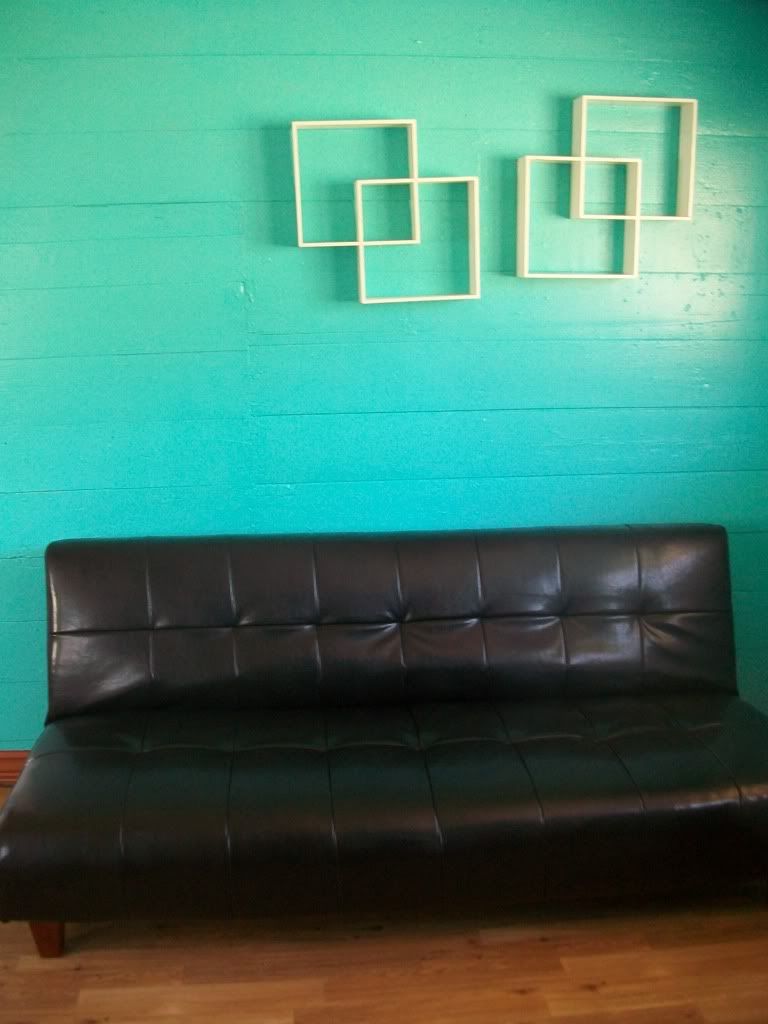 Thursday: WE GOT 16 INCHES OF SNOW!!!!! Haha On Wednesday it had been 68 degrees, then all of a sudden BOOM blizzard!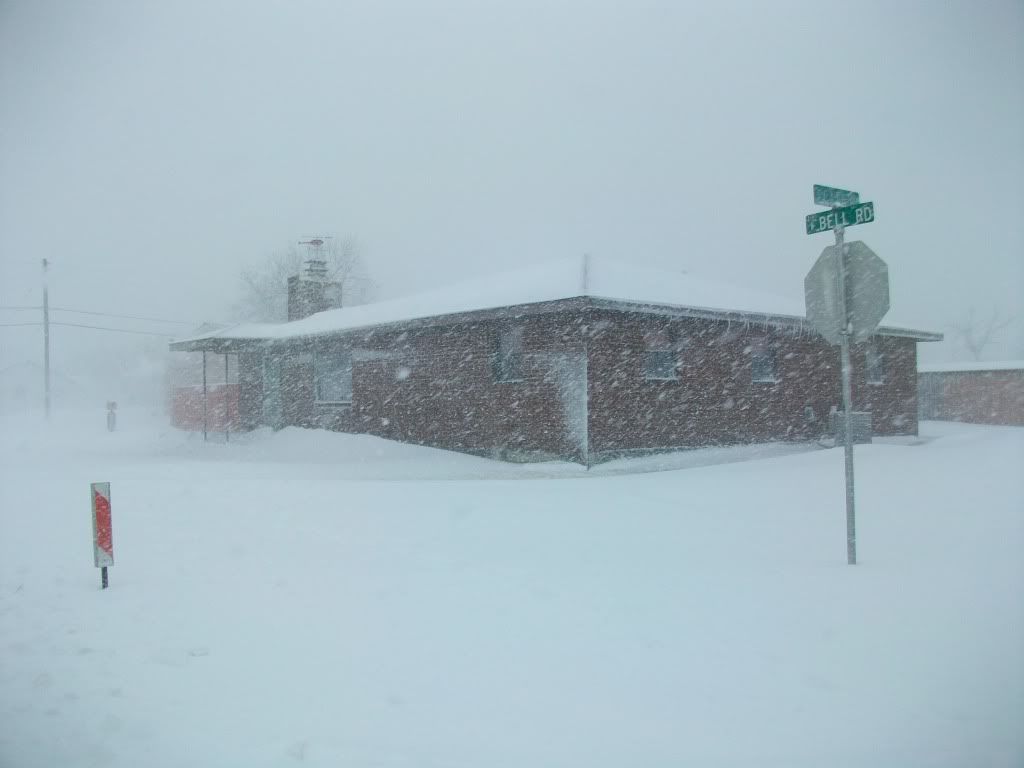 Friday: were Snowed in and The Kansas Trip has been pushed back until we can get out! But it is a Very Merry White Christmas! (I swear if the local radio station Play "Im dreaming of a white Christmas" JUST ONE MORE TIME.... im going to hitch a team of rabbits to my sled and go after the DJ haha!)
I hope all of you have had a wonderful day! Let us not forget the reason for the season! Hopefully tomorrow we'll be able to dig out of the snow and get on our way to Kansas!